As part of our Cameras Project, we had to run some cables through the organ loft, and this gave us a chance to take some photographs from rarely-seen angles inside the organ case itself. We asked our director of music Giles to talk us through what the pictures show.
Although you can see fifteen of the organ pipes from the church floor, the instrument itself extends right the way back into the tower and contains over a thousand pipes (1,350 to be exact) measuring from a few inches to several feet. It also contains bellows, piping, and hundreds of wires to connect the console to the valves, which control the airflow. The organ even uses part of the floor above, which holds the pump to fill the bellows with air.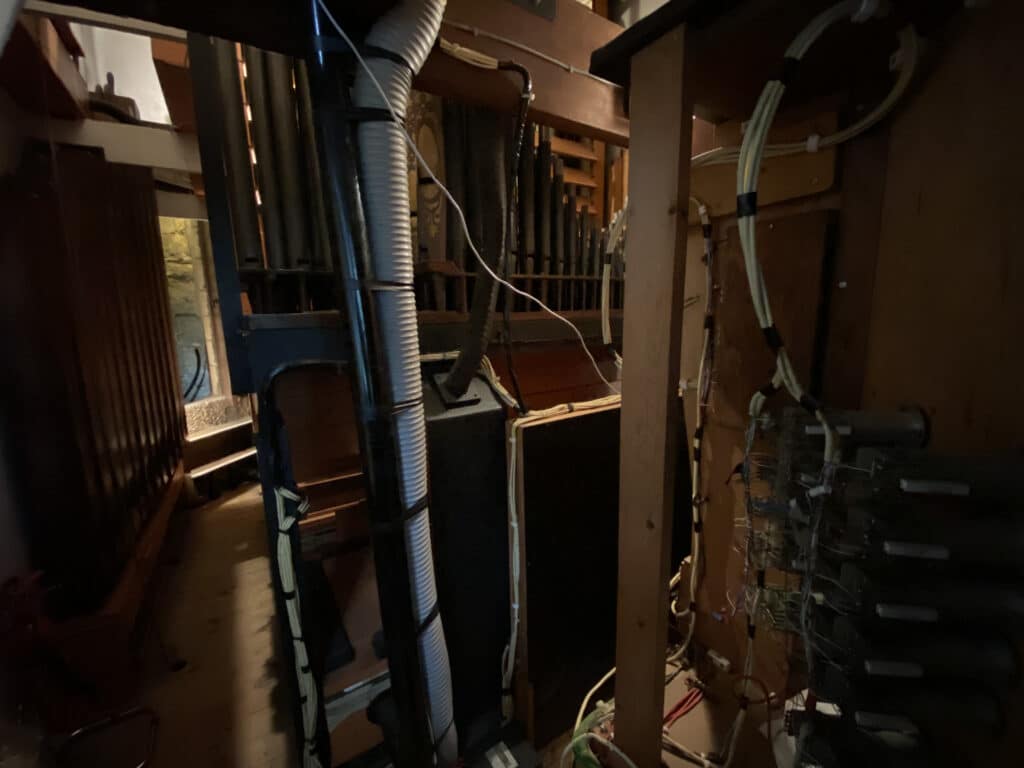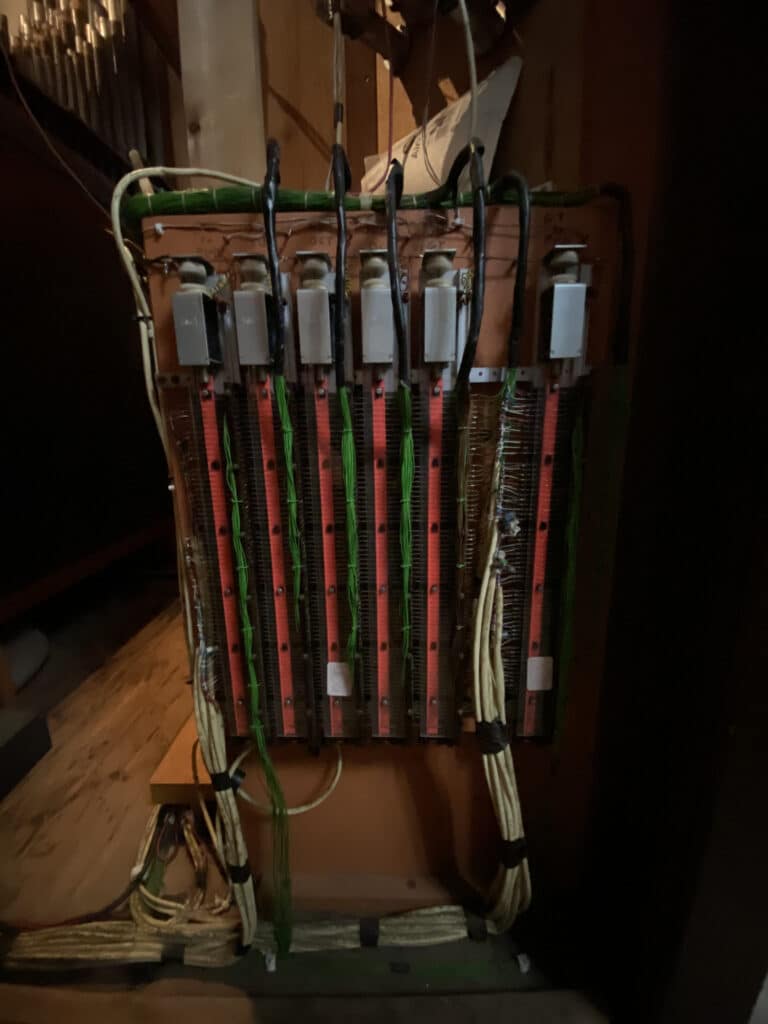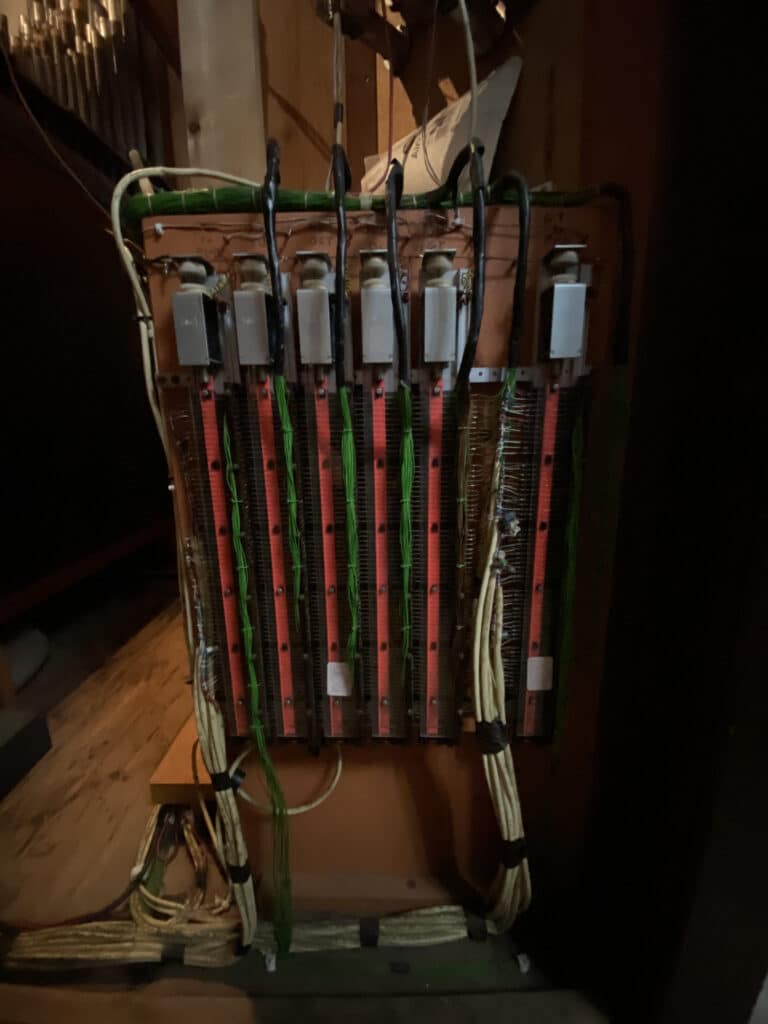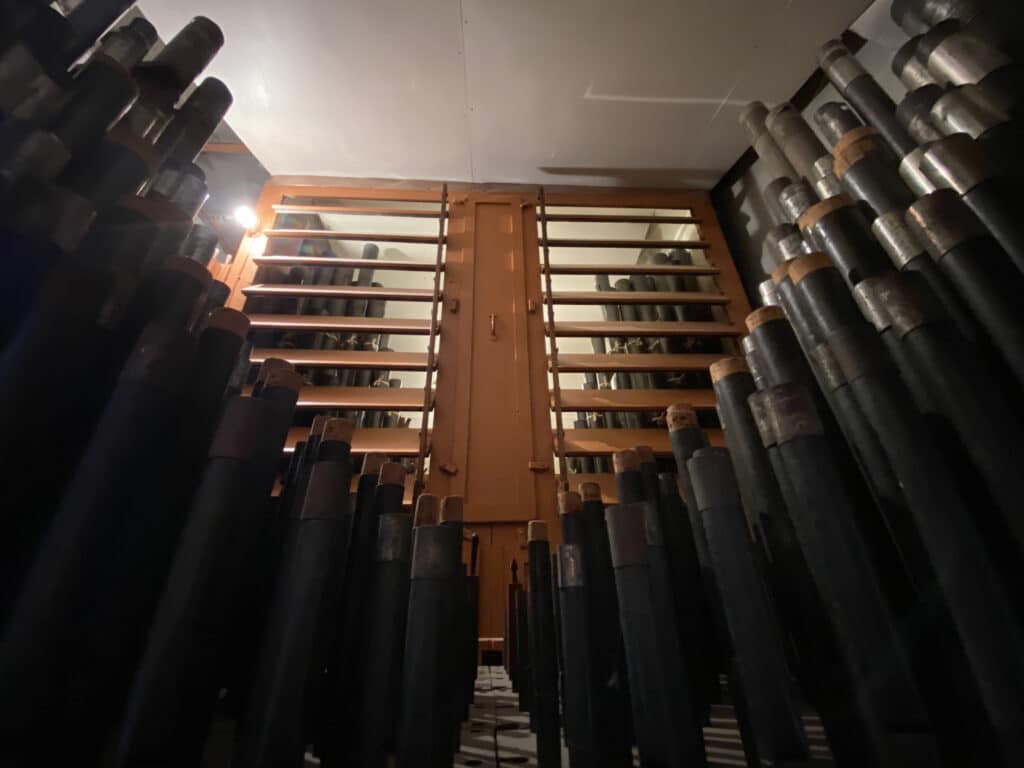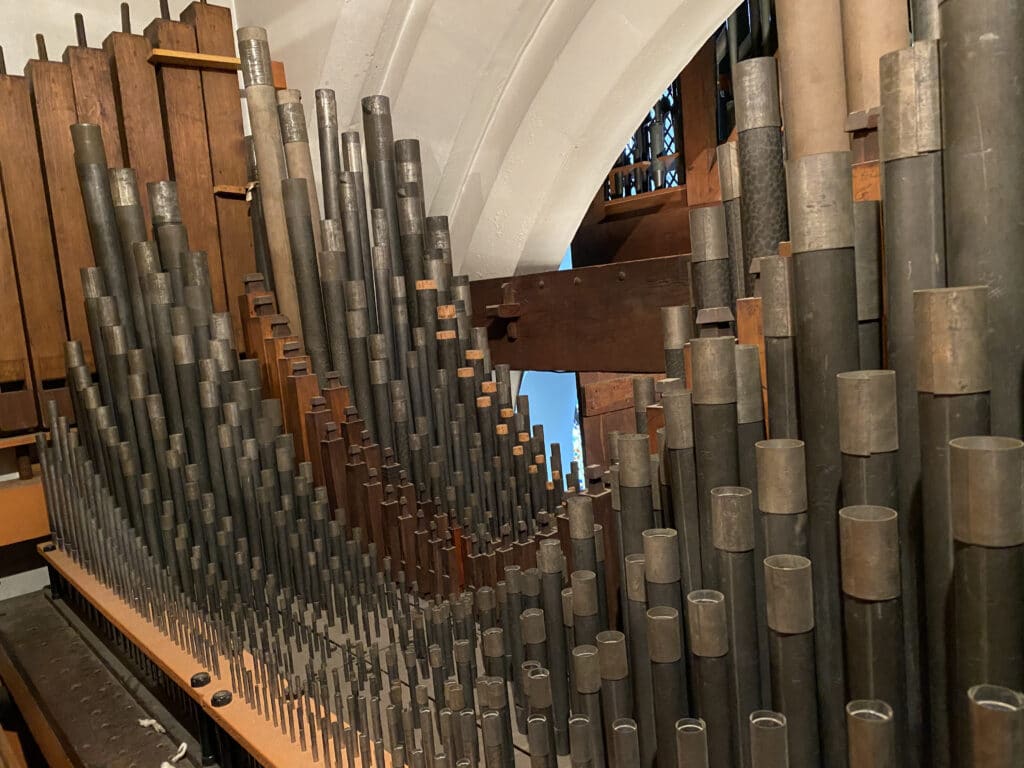 The organ itself mostly dates from 1931, but some of the pipes were originally made for an earlier organ built in 1869. The electronic parts were added in 1982, replacing an entirely mechanical set of linkages, and most recently in 2010 the entire instrument was repaired and rebuilt.
If you're interested in helping us take care of the organ, then the best way is to send a donation and drop us a note saying that you'd like it to go towards our organ fund. We use this to cover the costs of annual maintenance and ongoing repairs, and to save towards future upgrades as the organ enters its 90th year of making music.