Our cameras project has been the largest single investment in technology at St Mary's for decades. Here's a quick summary of what's been added to the building – with pictures!
The cameras
We've fitted three permanent cameras to the church, which give us an enormous range of options when it comes to recording and streaming services.
The PTZ camera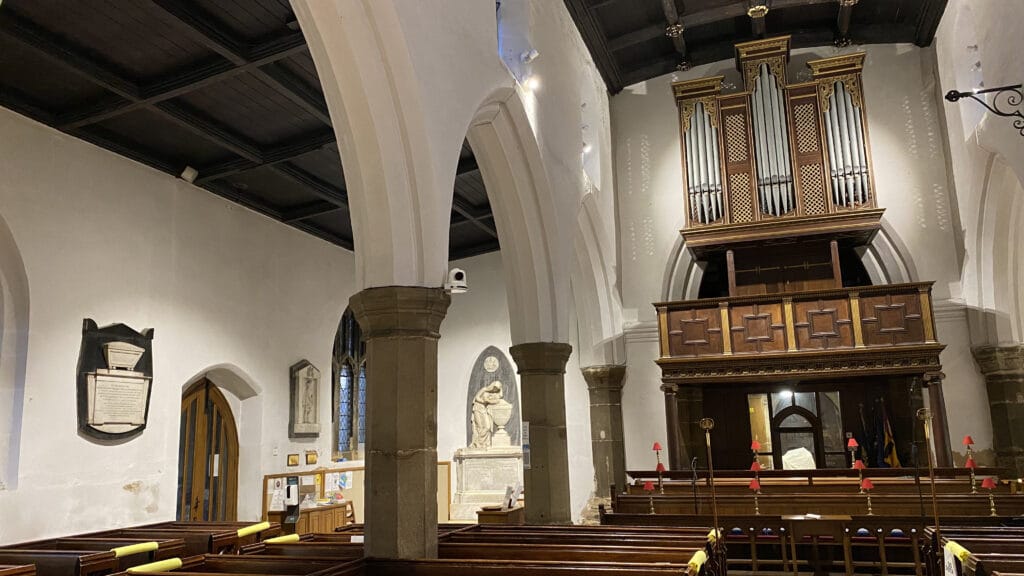 The PTZ camera – short for "Pan, Tilt, Zoom" – is our principal workhorse which will cover most of the time during a service. That's because, as the name suggests, this camera can pan, tilt and zoom freely to capture different angles within the building. More importantly, we can remotely control this movement during services.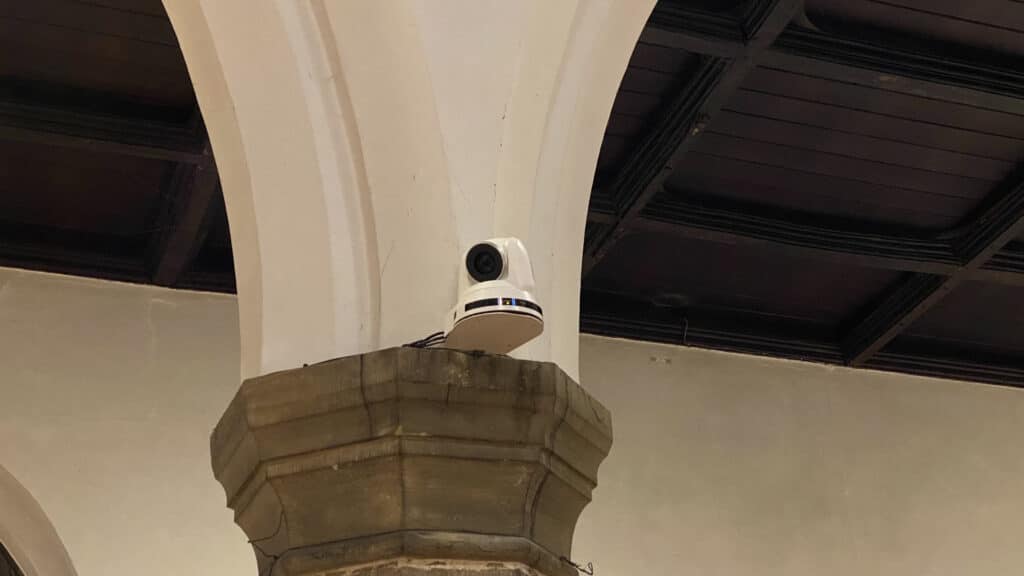 The one camera can cover all the action in the sanctuary area, including getting close on the altar or lectern. We can also swing the camera around to capture the nave during gospel readings once we're back to full in-person worship, or spin it completely around to see the choir or altar.
The sanctuary camera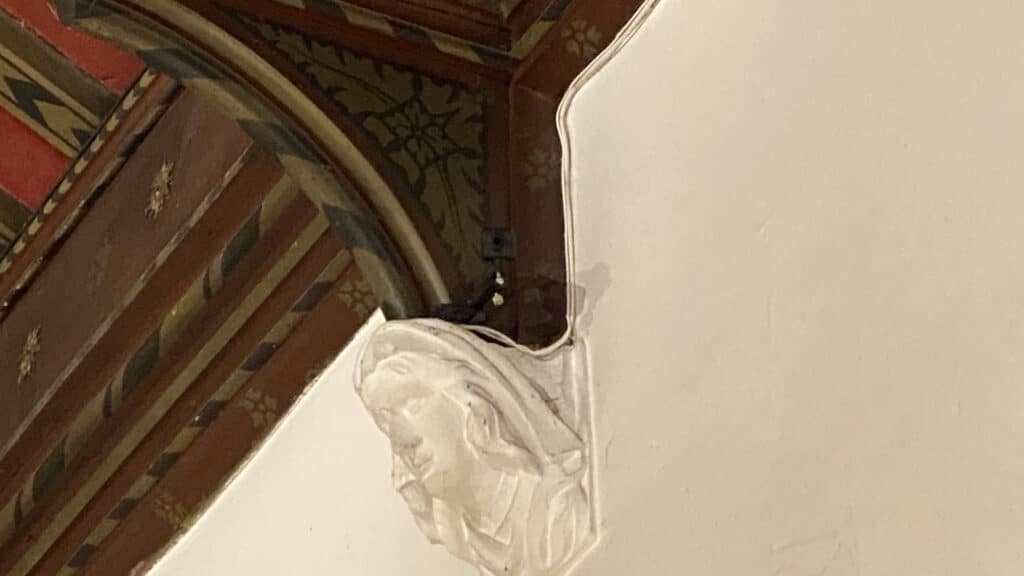 The most discreet of the three cameras – and hard to spot unless you know where to look – the sanctuary camera actually looks back towards the sanctuary steps and the first few rows of pews. It's a unique angle on ceremonies taking place here, particularly weddings.
The font camera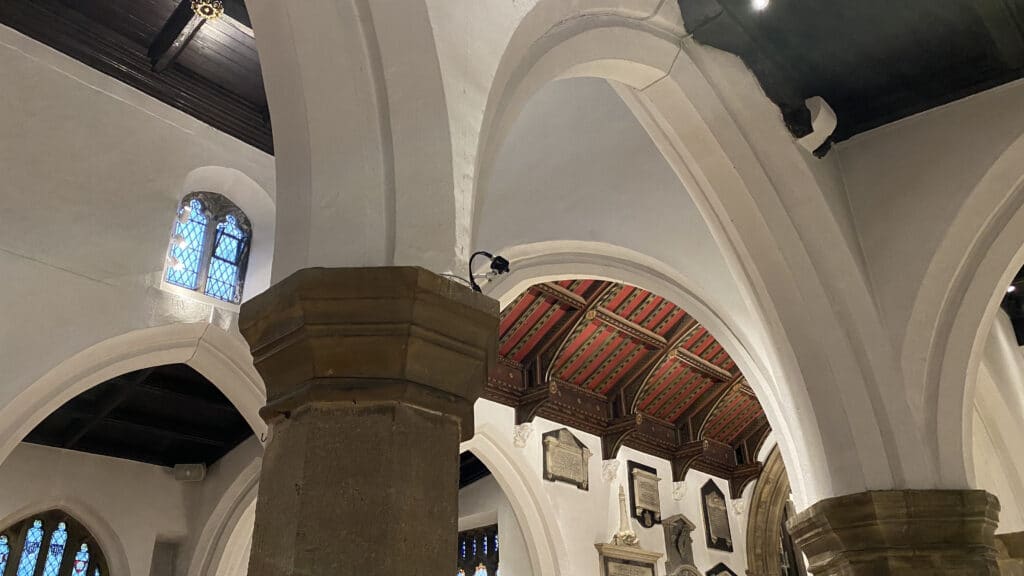 Although our PTZ camera can get the font in shot, baptisms tend to have a lot of people involved. It's not unusual to see a crowd in the area behind the font, so we made sure that we have a wide-angle camera in place to capture every smiling face.
The controllers
To control all of this we have two new pieces of equipment on our tech desk, hooked up to the cameras.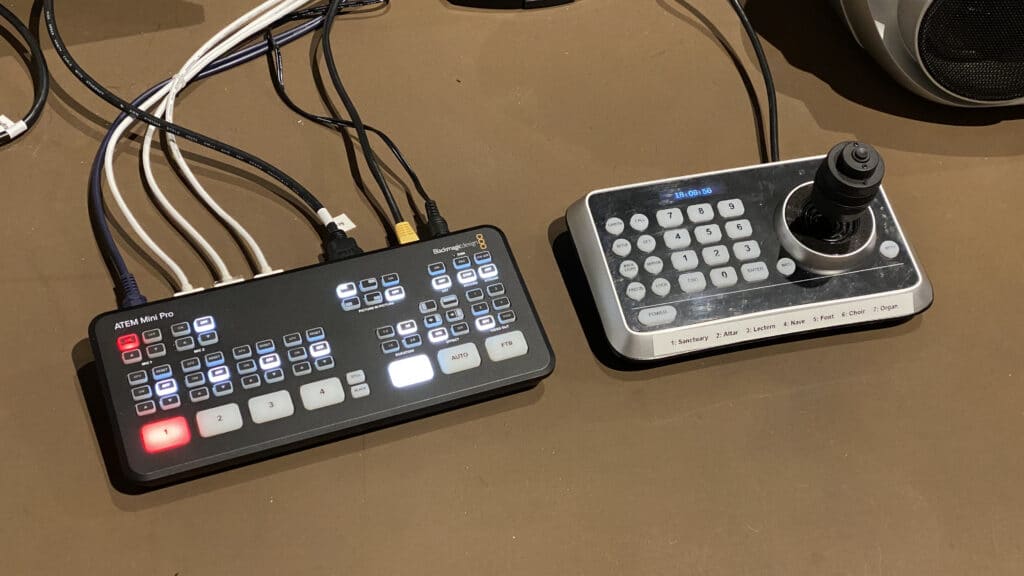 The video mixer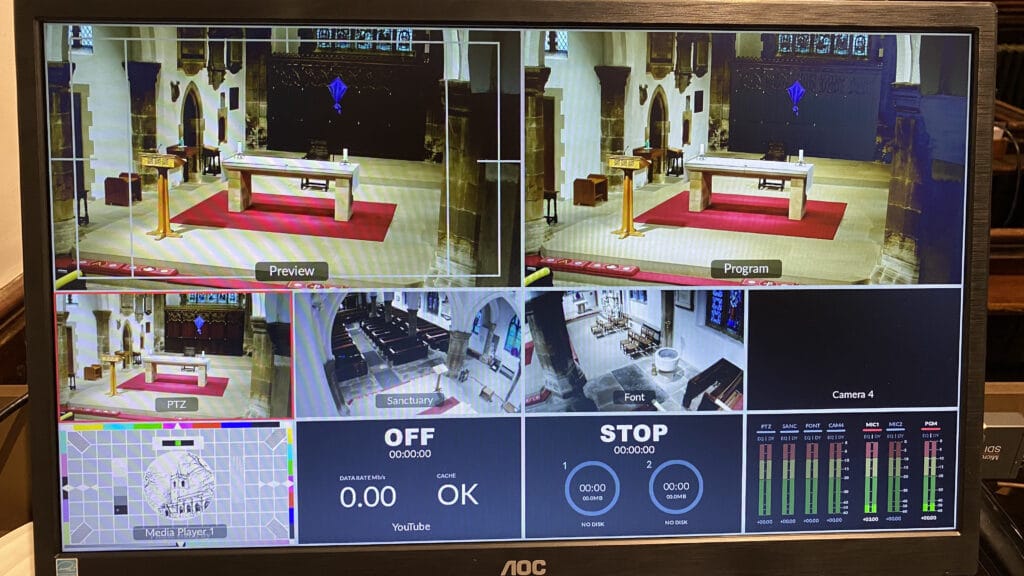 The video mixer is the heart of the camera system, bringing together the three video signals and letting us switch between them. It also handles encoding and streaming to the internet, as well as recording a service.
It also gives us an overview on a single screen of everything that's happening, which means the operator has fewer things to switch between and keep an eye on.
The PTZ controller
The joystick lets us remotely steer the PTZ camera, changing the angle around the building and adjusting the zoom to make sure we get the best shot. It also lets us save and recall positions at the touch of a button, so we can quickly and precisely return to commonly used angles.