It's weeknotes time again!
Bells on a big screen
We want people in the church to be able to see what's going on up the tower for tomorrow's open day, so we borrowed the big screen from the Community Centre.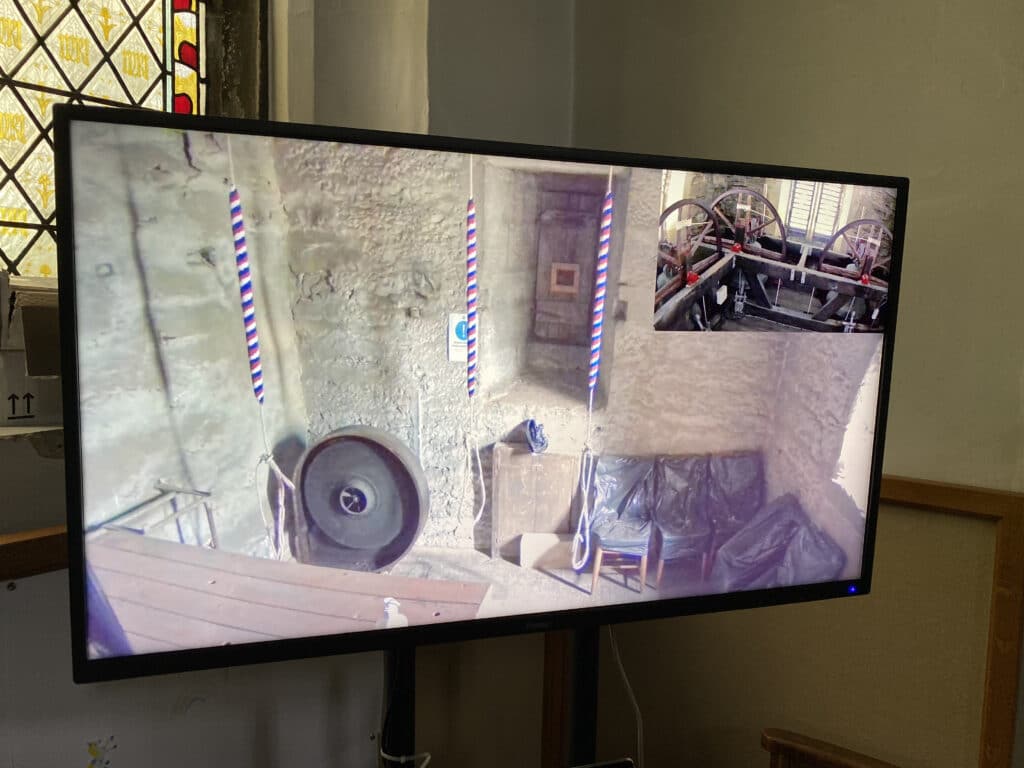 To make this work we used OBS Studio (formerly used at Whitkirk to handle service streaming before we bought our new equipment) to pull in the video streams from both cameras and combine them into a single picture-in-picture view of both what was happening in the ringing room, and what was happening in the belfry.
Power!
As part of the open day, there were some interactive demos people could use to try out ringing without needing to make the climb up the tower. These needed power, so we rolled out some extensions from the top-secret mains sockets we have scattered around the church building (not really all that secret if we're honest) to make sure things kept on working.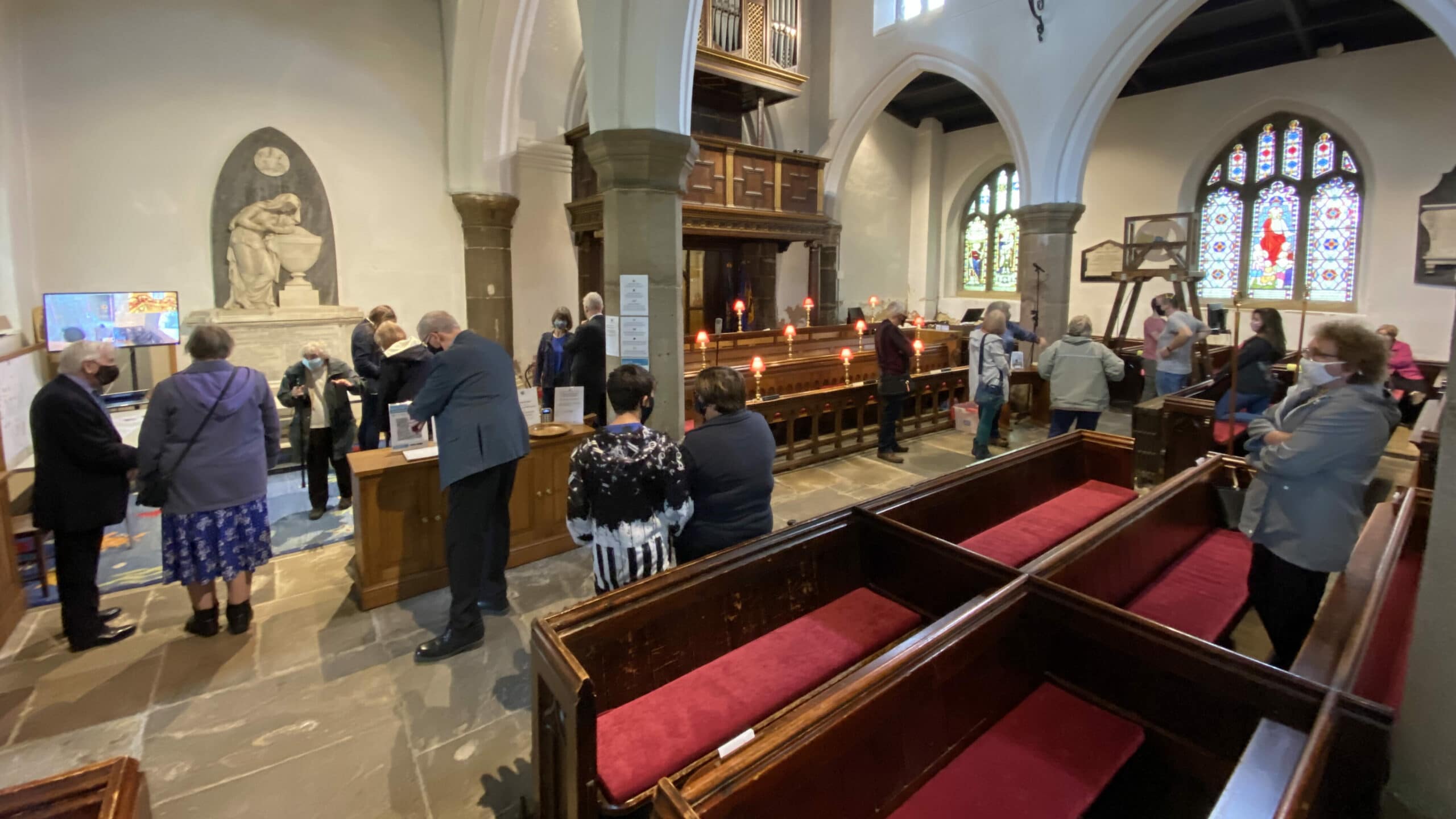 Rebuilding a PC
We mentioned a few weeks back that we were having some problems with some software. We've now fixed this, by completely wiping and rebuilding our tech desk PC.
Annoying, but not entirely wasted as we were able to optimise our configuration process and move some more things away from the user and into our management tools.