In this morning's service, the sound quality at the beginning of the service wasn't up to our usual standard. This blog post takes a quick look at what happened, why it happened, why we didn't catch it sooner, what we did to fix it, and how we're making sure it doesn't happen again.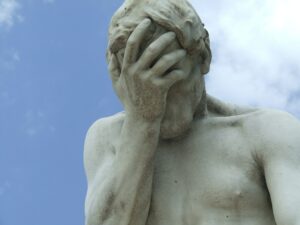 What happened?
Just after the service started, some of our viewers reported that the sound was "choppy" or "bumpy". Thanks to those who let us know – as you'll read later without this feedback we wouldn't have known there was a problem.
This problem only affected the service when we were using our wide-angle camera; when we switched to the lectern camera the problem disappeared.
Continue reading

"Oops: Audio issues during service"